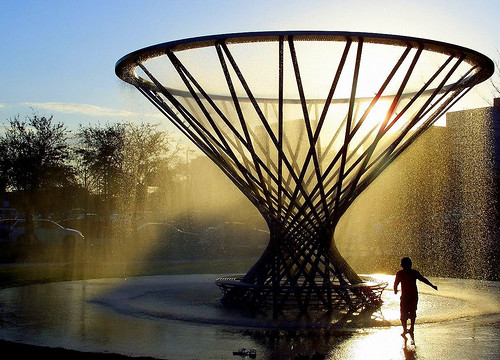 Discovery Green Park – Houston
Project Description
Contractor: Miner Dederick Constructors
Engineer & Architect: PSP
Discovery Green, a 12-acre park located in downtown Houston, opened on April 13, 2008. With its proximity to the George R. Brown Convention Center, Minute Maid Park and Toyota Center, Discovery Green is an ideal location for the city's newest attraction.
Visitors to the park can enjoy many natural, recreational, art, dining and a multitude of  eco-friendly features.
In addition to surface lot and park perimeter parking, the Convention District Garage, operated by the City of Houston, lies beneath the park.
Designed by Hargreaves Associates, PageSoutherlandPage and Lauren Griffith Associates, along with a team of engineers and specialists, these carefully planned features allow the park to accommodate those seeking peace at the same time as those seeking activity. Much of this was accomplished via thoughtful use of organic boundaries, such as trees and water features.